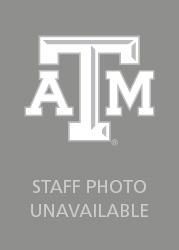 CONNECT WITH ME
kymoustafa@tamu.edu

307
GGB

8625786

Google Scholar Profile
KHALED MOUSTAFA
Assistant Research Scientist
I am Khaled Y. Kamal, I believe on 'Interdisciplinary is a powerful definition that reflects my diverse scientific formation and experience'. Over 10 years, I have acquired a large repertoire and multidisciplinary background of cellular, molecular, biochemical, and physiological techniques to study the cell signaling and pathways in response to stress and diseases from single cells to in vivo whole biological systems (both animal and plants). My research interest focuses on 'Finding the Keys in Space to fight Diseases on Earth'. My space biology interests have been amplified during my Doctorate formation at Centro de investigations Biologicas, CSIC, Spain, being involved in multi-space life science projects funded by ESA and NASA. I investigated the plant cellular transduction and regulation of space microgravity. I was able to explore novel cellular and molecular response mechanisms to space microgravity including cell cycle regulation, oxidative stress, ribosome biogenesis, epigenetics, and chromatin remodeling. Currently, as an assistant research scientist at the Redox Biology & Cell signaling lab at Texas A&M University, I led the NASA project to understand the regulation of Nox2 and skeletal muscle atrophy during spaceflight and DMD pathology damage. I am investigating complex redox biology of spaceflight in mammalian tissues, including skeletal muscle and heart, my goal was to translate my cellular and molecular multidisciplinary skills into skeletal muscle and redox biology. Furthermore, we are developing, applying, and integrating new technology into the ongoing lines of microgravity research as well as understanding the muscle atrophy, damage, and oxidative stress in the DMD pathology. This includes confocal microscopy, gene therapy, gene knockdown, nanoparticle drugs, cell line application, proteomics, genomics, and the development of novel bioreactors to simulate the effects of spaceflight.
---
Education
Ph.D., Biology, Universidad Complutense de Madrid, SPAIN (2014)
M.S., Molecular and Cellular Biology, Universidad Complutense de Madrid, SPAIN (2012)
B.S., Agriculture life science, Zagazig university, EGYPT (2007)
SELECTED PUBLICATIONS
Journal Articles
Lawler JM, Hord JM, Ryan P, Holly D, Janini Gomes M, Rodriguez D, Guzzoni V, Garcia-Villatoro E, Brooks MC, Lawler MS, Keys N, Mohajeri A, Kamal KY*. Nox2 Inhibition Regulates Stress Response and Mitigates Skeletal Muscle Fiber Atrophy during Simulated Microgravity. Int J Mol Sci. 2021, 23;22(6)
Kamal KY, Herranz R, van Loon JJWA, Medina FJ. Cell cycle acceleration and changes in essential nuclear functions induced by simulated microgravity in a synchronized Arabidopsis cell culture. Plant, cell & environment. 2019 Feb;42(2):480-494
Kamal KY, van Loon JJWA, Medina FJ, Herranz R. Differential transcriptional profile through cell cycle progression in Arabidopsis cultures under simulated microgravity. Genomics. 2019 Dec;111(6):1956-1965. PubMed PMID: 30641127.
Kamal KY, Herranz R, van Loon JJWA, Medina FJ. Simulated microgravity, Mars gravity, and 2g hypergravity affect cell cycle regulation, ribosome biogenesis, and epigenetics in Arabidopsis cell cultures. Scientific Reports. 2018 Apr 23;8(1):6424.
Book Chapters
Methods in Molecular Biology: Plant Gravitropism, 'Chapter 16. Use of Reduced Gravity Simulators for Plant Biological Studies' Editor: Elison B. Blancaflor, Springer 2022.
Progress in Botany, 'Chapter 1. Plants in Space: Novel Physiological Challenges and Adaptation Mechanisms' Editors: Ulrich Lüttge, Francisco M. Cánovas, María-Carmen Risueño, Christoph Leuschner, Springer 2022.
Methods in Molecular Biology: Plant Gravitropism, 'Chapter 18. Use of Microgravity Simulators for Plant Biological Studies' Editor: Elison B. Blancaflor, Springer 2015.
Conference Proceedings
Kamal KY, Mohajeri A, Lawler JM. Stress Response Proteins and Nox2 Signaling in the Gastrocnemius Muscle of Dystrophic Mice. Experimental Biology. EB 2021; 2021 April 27; Wiley Online Library: The FASEB Journal; 2021.35. S1.05252
Conference Presentations
Kamal KY, Hord JM, Wu C, Talcott S., Gomes MJ, Fluckey JF, Ford JF, Turner ND, and Lawler JM. Combination Nutrition Interventions Against Spaceflight Sarcopenia. NASA HRP-IWS 2022.
Kamal KY, Othman M, Lawler JM, Proof of Concept: Developing a novel bioreactor for skeletal muscle hypertrophy and atrophy by manipulating uniaxial cyclic strain, 2022 ASGSR Annual meeting, 9-12 November 2022, Houston, TX
Lawler JM., Kamal KY*, Spaceflight Sarcopenia: Solutions in Redȯx Biology, TACSM 22 meeting, Waco, TX, March 2022.
Kamal KY, Mohajeri A, Lawler JM. Towards mitigating skeletal muscle atrophy: peptidyl inhibition of Nox2 enhances stress response signaling during mechanical unloading. American Society for Gravitational and Space Research. ASGSR 2021; 2021 November 05; Baltimore, MA, United States.
Kamal KY, Plant Biotechnology: Green for Good V. G4Green V, Olomouc, Czech Republic, June 2019
RESEARCH PROJECTS
RANKL as a novel trigger of skeletal muscle with Duchenne muscular dystrophy
Master Materials and Funding Agreement with AMGEN. Inc: Khaled Kamal (PI), John M. Lawler (CO-PI), (No. 8544409) 'RANKL as a novel trigger of skeletal muscle with Duchenne muscular dystrophy. 2021-2023
Seed Grants for Ambitious Space Settlement Concepts- Dubai Future Foundation