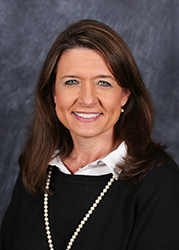 CONNECT WITH ME
aggieamy@tamu.edu

428 A
EDCT

845-4979
AMY JURICA
Program Manager
Amy Jurica is the Outreach Manager of the Research Office in the School of Education and Human Development at Texas A&M University. She received her Master of Education from the University of St. Thomas in Houston in 2014 and her Bachelor of Science in Curriculum and Instruction from Texas A&M in 1991.

Growing up in Caldwell, Texas, Amy has worked in the field of education for 31 years. Having taught in the public schools in Cypress-Fairbanks ISD for nine years and then in various private schools in the Houston area, Amy also worked in school administration for nine years. She is certified in the state of Texas as a classroom teacher, a principal and a licensed director of early childhood centers.

Amy is a member of the Texas A&M Class of '91 and serves as one of the Class Agents. She serves on the Bryan ISD's Superintendent's Advisory Council, the District Educational Improvement Committee (DEIC) for Caldwell ISD and as a member of the Workforce Solutions Board of the Brazos Valley . An advocate for early childhood education, Amy serves on the state Texas Association for the Education of Young Children (TAEYC) board as a chapter representative for the Brazos Valley Chapter and is currently President of the Rotary Club of Caldwell. Additionally, she is a sustaining member of the Junior League of Houston, the Houston Livestock Show and Rodeo, the Burleson County Historical Commission and the Burleson County Aggie Moms Club. In 2019, Amy received three awards for her work in outreach with CEHD; the Staff Advisory Council Outstanding Staff Award, the Dean's Development Council Outstanding Staff Award and the Dean's Staff Excellence Award.

As Outreach Manager, Amy is passionate about the opportunities her job entails. Her duties include, but are not limited to; working to support faculty researchers in the School of Education and Human Development by developing and maintaining relationships with research stakeholders and participants, coordinating with the SEHD Communications team to publicize research results, assist with recruiting study participants and maintaining communication between the School Research and Development Office and faculty researchers. She can assist in obtaining letters of support for faculty members looking to submit grant proposals and further develop ideas for proposal submission. Additionally, Amy provides support to Aggie clinical teachers as a university field supervisor in the local area.
---