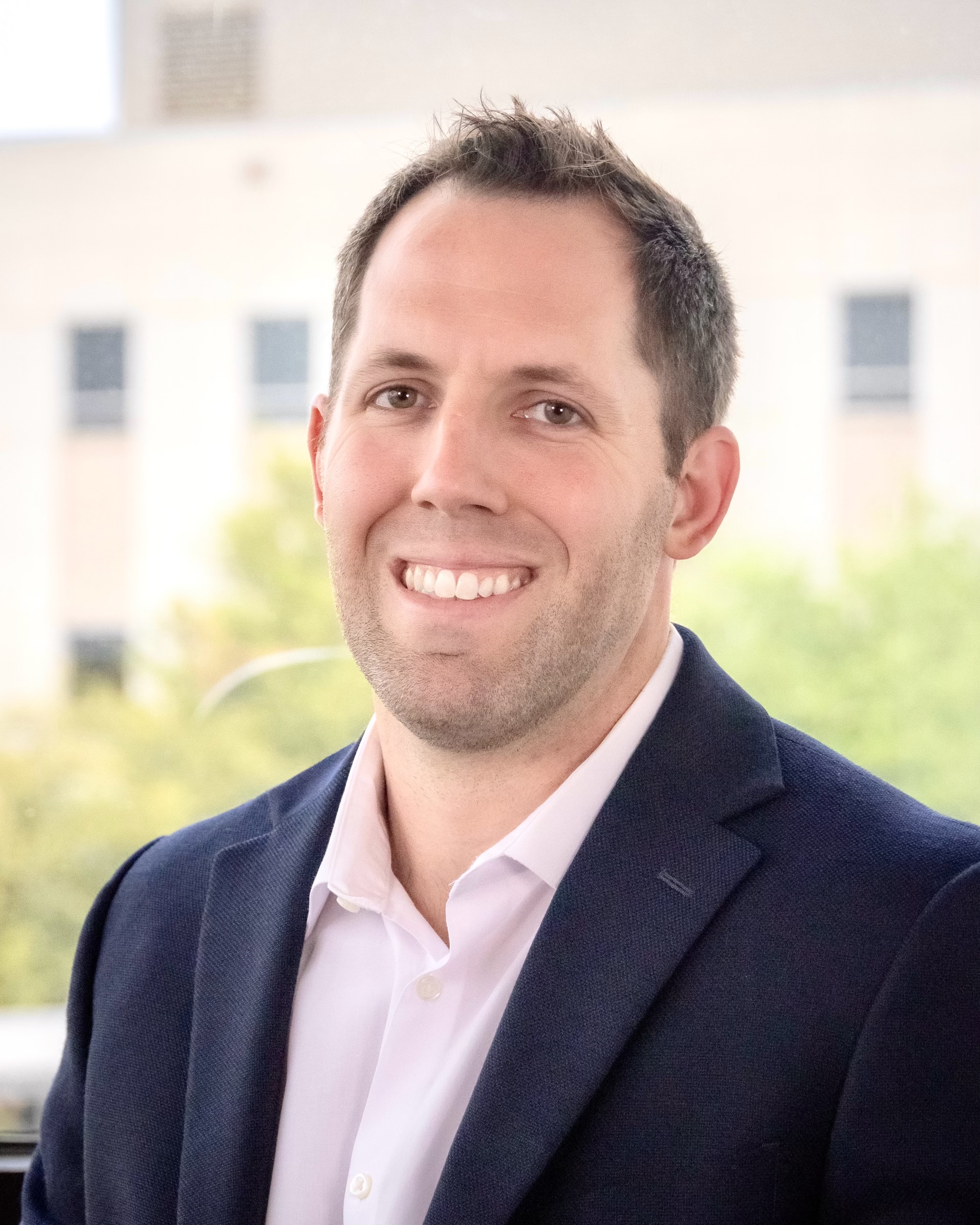 Department
AARON MORTON
Assistant Professor
Research Interests
Skeletal Muscle Function and Dysfunction
Schwann Cell Physiology
Microcirculation Imaging
Biomaterial Applications
BIOGRAPHY
Aaron B. Morton, Ph.D., investigates disease, injury, and regeneration of neurovascular tissue indwelling skeletal muscle as well as biomaterial applications to enhance tissue recovery. Prior to joining the faculty at TAMU, Dr. Morton conducted postdoctoral training with Steven S. Segal, Ph.D., at the University of Missouri investigating neurovascular crosstalk and biomaterial applications to enhance dystrophic muscle and his doctoral training with Scott K. Powers, Ph.D., at the University of Florida investigating mitochondrial dysfunction in diaphragm muscle following mechanical ventilation. Dr. Morton is currently the director of the Soft Tissue Regeneration and Applied Biomaterials Laboratory at Texas A&M University.
Education
Ph.D., Exercise Physiology, University of Florida (2018)
M.S., Exercise Science, University of West Florida (2013)
B.S., Exercise Science, Harding University (2010)
COURSES TAUGHT
KINE 427. Therapeutic Principles
SELECTED PUBLICATIONS
Highlighed Publications
Jacobsen NL, Morton AB, Segal SS. Angiogenesis precedes myogenesis during regeneration following biopsy injury of skeletal muscle. Skelet Muscle. 2023 Feb 14;13(1):3. doi: 10.1186/s13395-023-00313-3. PMID: 36788624; PMCID: PMC9926536.
Edit
Morton, Aaron B et al. "Functionalizing biomaterials to promote neurovascular regeneration following skeletal muscle injury." American journal of physiology. Cell physiology vol. 320,6 (2021): C1099-C1111. doi:10.1152/ajpcell.00501.2020
Edit
Morton AB, Norton CE, Jacobsen NL, Fernando CA, Cornelison DDW, Segal SS. Barium chloride injures myofibers through calcium-induced proteolysis with fragmentation of motor nerves and microvessels. Skelet Muscle. 2019 Nov 6;9(1):27. doi: 10.1186/s13395-019-0213-2. PMID: 31694693; PMCID: PMC6833148.
Edit
Journal Articles
Hall SE, Ahn B, Smuder AJ, Morton AB, Hinkley JM, Wiggs MP, Sollanek KJ, Hyatt H, Powers SK. Comparative Efficacy of Angiotensin II Type 1 Receptor Blockers Against Ventilator-Induced Diaphragm Dysfunction in Rats. Clin Transl Sci. 2021 Mar;14(2):481-486. doi: 10.1111/cts.12916. Epub 2020 Nov 22. PMID: 33222389; PMCID: PMC7993256.
Ichinoseki-Sekine N, Smuder AJ, Morton AB, Hinkley JM, Mor Huertas A, Powers SK. Hydrogen sulfide donor protects against mechanical ventilation-induced atrophy and contractile dysfunction in the rat diaphragm. Clin Transl Sci. 2021 Nov;14(6):2139-2145. doi: 10.1111/cts.13081. Epub 2021 Jun 16. PMID: 34080307; PMCID: PMC8604213.
Huertas AM, Morton AB, Hinkey JM, Ichinoseki-Sekine N, Smuder AJ. Modification of Neuromuscular Junction Protein Expression by Exercise and Doxorubicin. Med Sci Sports Exerc. 2020 Jul;52(7):1477-1484. doi: 10.1249/MSS.0000000000002286. PMID: 31985575; PMCID: PMC7901802.
Morton, Aaron B., et al. "Mitochondrial accumulation of doxorubicin in cardiac and diaphragm muscle following exercise preconditioning." Mitochondrion 45 (2019): 52-62.
Conference Presentations
Morton, Aaron B., et al. "Which Comes First: Angiogenesis or Myogenesis Following Punch Biopsy Injury?." FASEB journal: official publication of the Federation of American Societies for Experimental Biology 36 (2022).
Tiper, Y., et al. "Optimization Of The Electrical Stimulation Parameters For Micro-muscles Engineered From Human Primary Myoblasts." TISSUE ENGINEERING PART A. Vol. 28. 140 HUGUENOT STREET, 3RD FL, NEW ROCHELLE, NY 10801 USA: MARY ANN LIEBERT, INC, 2022.