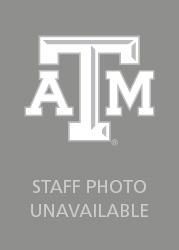 CONNECT WITH ME
crashley@tamu.edu

337
EDCT

845-8384
DR. CANDICE ASHLEY
Lecturer
Dr. Ashley is a Licensed Professional Counselor Supervisor and Nationally Certified Counselor. She teaches online and face-to-face undergraduate and graduate courses at several universities. She also has a private counseling practice.

Dr. Ashley did her undergraduate work and earned two master's degree at Sam Houston State University. She has a Master of Education in Curriculum and Instruction and a Master of Education in Counseling. She received her PHD in Counseling Education and Studies from Capella University. Dr. Ashley was named to the Dean's List, The National Dean's List, and the President's List in college. She was also a member of the Kappa Delta Phi Honor Society and graduated Magna Cum Laude.

Dr. Ashley is a member of the American Counseling Association (ACA), Texas Counseling Association (TCA), American College Counseling Association (ACCA), American School Counseling Association (ASCA), Association of Counselor Education and Supervision (ACES), and National Board for Certified Counselors (NBCC).

---
COURSES TAUGHT
EDCI354. ED ADOL CURR AND LESS DESIGN
EDCI603. PROF DEV STRAT TEACHERS
EDCI604. E-LEARN CLASSROOM MGMT
2020B,2020A,2019B,2019A,2018A
EDCI644. CURRICULUM DEVELOPMENT
EDCI673. ANLYS OF TCHNG BEHAVR
MEFB452. CURR & INSTR FOR MIDG GRADES
2020C,2020A,2019C,2019A,2018C
TEFB273. INTRO CLTR CMTY SCTY SCH
TEFB371. DYN & MGMT MLCLTRL ENVRN