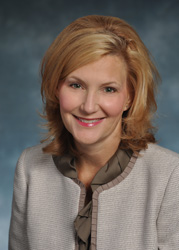 Department
ROBIN RACKLEY
Clinical Professor
Research Interests
Development of preservice teachers
Development of teacher leadership among early childhood educators
Teacher efficacy
Education
Ph.D., Texas A&M University (2004)
M.Ed., Child Development/Gifted and Talented Education, Texas A&M University (2000)
B.S., Curriculum and Instruction, Texas A&M University (1991)
COURSES TAUGHT
ECFB420. Science Methods In Early Childhood Education
ECFB440. Math Methods In Early Childhood Education
ECHE321. The Young Child And Early Childhood Education
ECHE332. Plan And Curriculum Development For Early Childhood Education
ECHE332.
EDCI365. TECH IN ELEM CLASSROOMS
EDCI631. MENTORING NOVICE EDUCTR
EDCI638. TRENDS IN CURR & INSTR
EDCI644. CURRICULUM DEVELOPMENT
EDCI644. Curriculum Development
EDCI646.
EDCI646. Instruction Theory
EDCI646. INSTRUCTION THEORY
EDCI673. ANLYS OF TCHNG BEHAVR
2019B,2016B,2015B,2014B,2013A
EDCI675. Tch Strat-pat Of Learn
EDCI680. PROSEMINAR
2020C,2020B,2018A,2017A,2016A
EDCI684. PROF INTERNSHIP
2020A,2019A,2015A,2012C,2012A
EDCI685. DIRECTED STUDIES
EDCI685. Directed Studies
EDCI689. Special Topics In Elearning Class Mgt
EDCI689. Special Topics In Theories For Tchers
EDCI689. SPECIAL TOPICS IN
EDCI692. PROFESSIONAL STUDY
2020C,2020A,2019C,2019B,2019A
EDCI711. THEORY APP CLASS INST STRAT
2020C,2020A,2019C,2019A,2018C
EPSY321. Adol Development For Educators
EPSY485. Directed Studies
2009B,2008B,2007B,2006C,2006B
EPSY636. Techniques Of Research
EPSY648. Intelligence And Creativty
EPSY678. Lang Learn And Inst
INST301. Educ Psychology
INST301.
2006A,2005C,2005A,2004C,2004B
RDNG440. Rdng/lang Art Mthds Early Childhood Education
RDNG467. RDNG & LANGUAGE ARTS
2020C,2020A,2019C,2019A,2018C
TEED302. TCHNG/LRNG PROCESSES
TEFB273. Intro Cltr Cmty Scty Sch
TEFB273. INTRO CLTR CMTY SCTY SCH
TEFB273.
FORMER DOCTORAL STUDENTS
Kelly Kristina Harle, Ed.D. (Summer 2022)
Timothy Paul Ditoro (Fall 2020)
Ann Hill Thornton (Summer 2019)
Douglas Matthew Maraffa (Summer 2019)
Kathy Darlene Stringfellow (Spring 2019)
Charity Caye Stephens (Fall 2018)
Kisha Lashon Lee (Fall 2017)
Lou Ann Carter (Summer 2017)
Lisa Ann Ashmeade (Fall 2016)
Sarah Lynne Davis (2015)
Debra Phillips (Fall 2014)
Matthew Keil (Spring 2014)
SELECTED PUBLICATIONS
Books and Monographs
Hammer, J., Rackley, R., & Viruru, R. (2017). " Using an Advantage Model to Coach and Mentor Pre-service and In-service Teachers ". In[160][160]Dom[237][237]nguez, N., Berkeley, B., Barka, N., Chrisman, T., Kelley, B., &
Journal Articles
Rackley, R. & Viruru, R. (2014). Teaching technology through technology. EdTechnology ideas, 1(4). www.edtechnologyideas.com
Hao, H., Rackley, R. Li, Y. (2012) Fostering Children's Mathematical Thinking in a Reform-Oriented Kindergarten Classroom in Shanghai. Far East Journal of Mathematical Education, 8(1), 51-83
Book Chapters
Rackley, R. & Viruru, R. (2015) Technology Integration: why integrate technology? In Y. Li and J. Hammer (Eds.), Teaching at Work. Rotterdam, The Netherlands: Sense.
Sokolowski A., & Rackley, R. (2012) Engaging Math Students in Scientific Discovery- Reflections of an Experiment. In B. Boufoy-Bastick (ed.) The International Handbook of Cultures of Teacher Education: Comparative International Issues in Curriculum and Pedagogy. Strasburg, France: Analytics
Knight, S.L., & Rackley, R. (2003). Understanding human development. In C. Henry and J. Nath, 2nd Ed. (eds.), Becoming an EC-4 teacher in Texas (pp. 3-20). Belmont, CA: Wadsworth. ISBN: 0534603009
Other Publications and Presentations
Rackley, R. (2009, September). The Role of the Clinical Professor. Graduate Teaching Academy, Texas A&M University, College Station, TX.
Rackely, R. (2007). Instructor's Resource Manual for Educational Psychology 10th Ed. Active Learning Edition. Boston, MA: Allyn & Bacon.
AWARDS
AFS College Level Teaching Award. CEHD Reciepient. (2019)
Student Lead Award. SLATE Award for Teaching Excellence. (2009)
TLAC Achievement Award. Teaching Excellence. (2018)
LEADERSHIP POSITIONS
Chair. UG Student Awards Committee. (2013)
Clinical A1 Review Committee. Chair, Clinical A1 Review Committee. (2017)
Co-Chair, Technology Conference. TLAC. (2014)
Early Childhood Coordinator (2011)
Early Childhood Facilitator (2011)