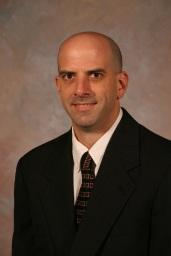 Department
Education
Ph.D., Physical Therapy, Texas Woman's University-School of Physical Therapy (2008)
Athletic Training, Southern Methodist University (2000)
M.S., Physical Therapy, University of Texas Medical Branch at Galveston (1996)
B.S., Health Care Sciences, University of Texas Medical Branch at Galveston (1994)
B.S., Zoology, Texas Tech University (1993)
TONY BOUCHER
Clinical Associate Professor
Google Scholar Profile
:

Research Interests
Balance and proprioception
Concussion assessment & management
Environmental illness & conditions
Evaluation/instrumentation, biomechanical, & functional assessment
Injury incidence & predictors
Manual & instrumented-assisted therapy
Neuromuscular recruitment
Patient outcomes
Protective equipment & taping
Therapeutic rehabilitation, exercise, & modalities
BIOGRAPHY
Dr. Tony Boucher is Clinical Associate Professor of Athletic Training in the Health & Kinesiology department at Texas A&M University. Dr. Boucher also serves as the Clinical Education Coordinator for the Master of Science in Athletic Training Program. His work experience includes clinical, teaching, and administrative roles within multiple allied health, rehabilitation, and athletic training settings. He currently teaches courses in orthopedic assessment, physical rehabilitation/therapeutic exercise, research, clinical education, organization and administration.
SELECTED PUBLICATIONS
Journal Articles
Armstrong, C., Bergeron, C, Boucher, T. (2018). Effectiveness of Pilates vs. Dance-based Pyometric Training on Dancers Vertical and Horizontal Jump. National Dance Society Journal 3(1): 37-44.
Bergeron, C, Armstrong, C, Boucher, T, Byrne, K and Greenwood, M. Effectiveness of Rotator Discs on Functional Turnout of Collegiate Ballet Dancers. National Dance Society Journal. 2016:1(1), 18-24.
Book Chapters
Boucher T, Grandjean P. (2013) Stretching for Health, Fitness, Injury Prevention and Sports Performance. In: Jimenez, JM, ed. The Effects of Exercise and Physical Training on the Development, Performance and Human Health. San Jose, Costa Rica: Editorial University of Costa Rica
PEER REVIEWED JOURNAL PUBLICATIONS
-Willoughby DS, Boucher T, Reid J, Skelton G, Clark M. (2011) Effects of 7 Days of Arginine-Alpha-Ketoglutarate Supplementation on Blood Flow, Plasma L-Arginine, Nitric Oxide Metabolites, and Asymmetric Dimethyl Arginine After Resistance Exercise. International Journal of Sport Nutrition and Exercise Metabolism, 21(4), 291-299.
-Boucher T, Wang S, Olson S, Trudelle-Jackson E. (2009). Effectiveness of Surface Electromyographic Biofeedback-triggered Neuromuscular Electrical Stimulation on Knee Rehabilitation. International Journal of Sports Physical Therapy, 4(3), 100-109.
PROFESSIONAL LICENSURE AND CERTIFICATIONS
1996-present, Licensed Physical Therapist (Texas Board of Physical Therapy Examiners)
2000-present, Certified Athletic Trainer (National Board of Certification)
2000-present, Licensed Athletic Trainer (Texas Department of Licensing and Regulation)
COURSES TAUGHT
ATTR654. CLIN EDUC IV
ATTR655. CLIN EDUC V
2020C,2019C,2018C,2017C,2016C
ATTR656. CLIN EDUC VI
2020A,2019A,2018A,2017A,2016A
ATTR662. CLIN EXAM & DIAG LE
2020C,2019C,2018C,2017C,2016C
ATTR663. CLIN EXAM & DIAG LE LAB
2020C,2019C,2018C,2017C,2016C
ATTR666. PHYSICAL REHAB
2020C,2019C,2018C,2017C,2016C
ATTR667. PHYSICAL REHAB LAB
2020C,2019C,2018C,2017C,2016C
ATTR671. ORG & ADMIN ATHL TRN
2020A,2019A,2018A,2017A,2016A
KINE285. DIRECTED STUDIES
KINE485. DIRECTED STUDIES
KINE685. DIRECTED STUDIES
2020C,2020A,2019A,2018A,2017A